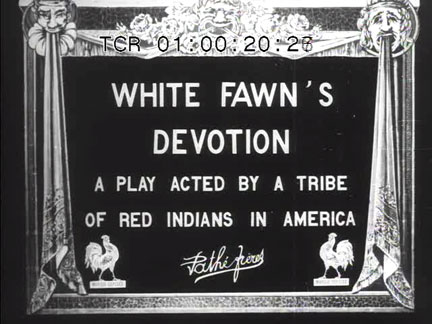 Last Friday I recorded a piano score for the 1910 1-reeler
White Fawn's Devotion
which will be an extra on Milestone's upcoming DVD of
The Exiles
.
White Fawn
was recently added to the National Film Registry, and this scoring opportunity gave me the chance to see the film. I missed Young Deer's
Attack of the Indians
(1911) when it was been shown at the Cinesation last September.
The film stars James Young Deer and his wife, as well as several Native Americans (billed in the main title as "red indians"). Young Deer and his wife were of the Winnebago tribe originally, from Nebraska. The film is set somewhere out west, although the film was shot in New Jersey.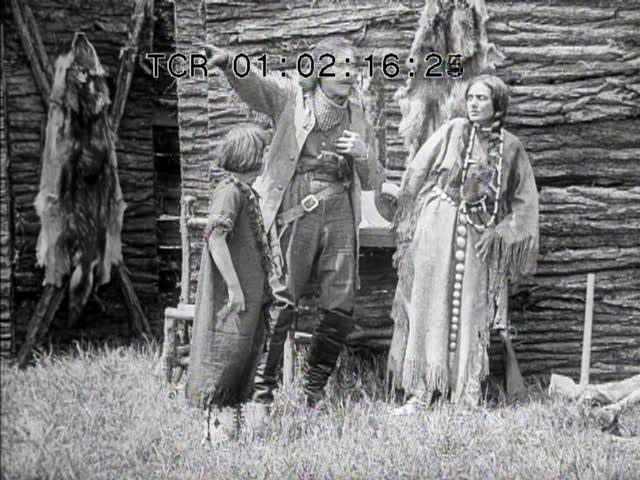 I wanted to do a little research musically, so I wasn't just playing typical "indian"-sounding music. I've always meant to do this, and after playing for a couple of Fairbanks pre-Zorro comedies that had scenes of Hopi indians I went online and found the
Smithsonian-Folkways
website to be an
amazing
resource.
Remember all those Folkways records of field recording of folk songs, delta blues, whaling songs, etc etc etc? I know I saw these in every library I've ever been in. The collection was acquired by the Smithsonian (a deal I only recently found out that was orchestrated by my late uncle), and is now available online. You can download entire albums ($9.99) or individual tracks (99¢), like iTunes. I found 4 tribal chants of Winnebago indians to download and listen to to create a sound-alike.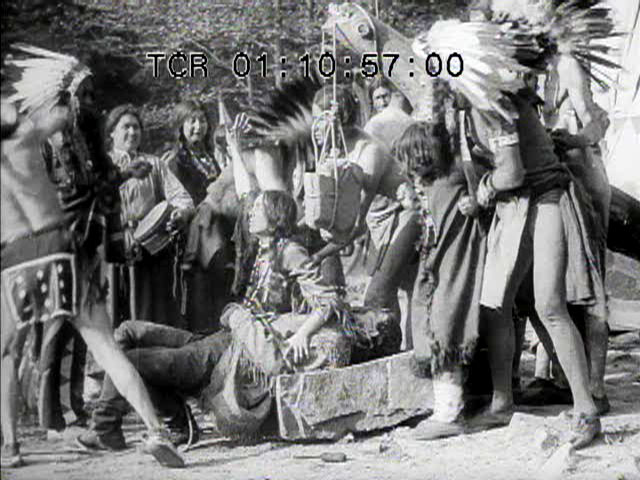 What I found interesting is that all four of these, including the tribal war chant, were in major keys. I used this sound, and the scale I heard in all of these vocal recordings, to create White Fawn's theme.
The film was transferred at, I'm guessing, 16 or 18fps, and while the first shot of the film is right at real time (you can lip-read everything, and the gestures seem a little big and deliberate), the remainder of the film seems a tad faster. This works well because there's a lot of action in the rest of the picture.
This was another one of those early dramas where people stand around talking and gesturing, and I find that playing to the gestures and faces helps define for the audience what exactly the drama of the scene is. Click here to read a post from 2007 when I scored an Edwin S. Porter western for the Kino disc of Before the Nickelodeon to see a detailed discussion of this.