October 13 and 14 found me at MoMA playing for a program of Griffith Biograph shorts, as part of Charles Silver's series. The Weds show was in Bartos, on the Modus digital, and the Thurs show was in Titus 2, on the Steinway.
(The T2 instrument, BTW, was Blanchette Rockefeller's piano and had been reconditioned by Steinway – inside and out – several years ago. When MoMA was at the Gramercy during the museum's renovations, we used this Steinway there right after the work was done. It plays "like buttah" and the piano's action is amazing.)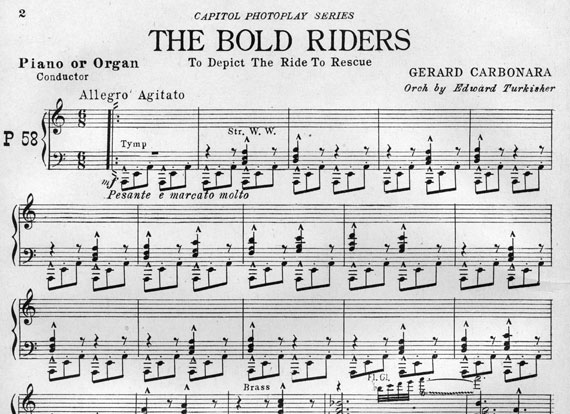 It was fun getting to see the program of Biographs, and accompanying them was enjoyable since, even though they were early films, because they were Griffith shorts there was a great deal off drama and subdued acting and effective storytelling onscreen. This helps inspire an accompanist, especially in a film that – primitive as these are – have a certain poetry to them, like The Country Doctor or A Corner in Wheat. I don't think my playing was that different from one day to the next, with the different instruments. Both days I think I wound up free-associating a bit of photoplay music into one or two of the films. On Thursday my hands just started playing "The Bold Riders" (by Gerard Carbonara, one of the pieces I'm hoping will wind up in the Schirmer book) during the battle in Elderbush Gulch. This has happened a couple times over the last few weeks, when playing for pre-WWI dramas.
After the Thursday show I was interviewed by a sophomore at Columbia's film studies program for a piece in the Columbia Spectator's weekly arts magazine called "The Eye". She also took photos of me at the piano. The iPhone has an audio recording app, and she used this for the interview. The second time I saw this in use: first time was when I was interviewed for a podcast by a blogger from WNYC at a William S. Hart film I played at MoMA. When the article is published/posted I'll link it on this blog.