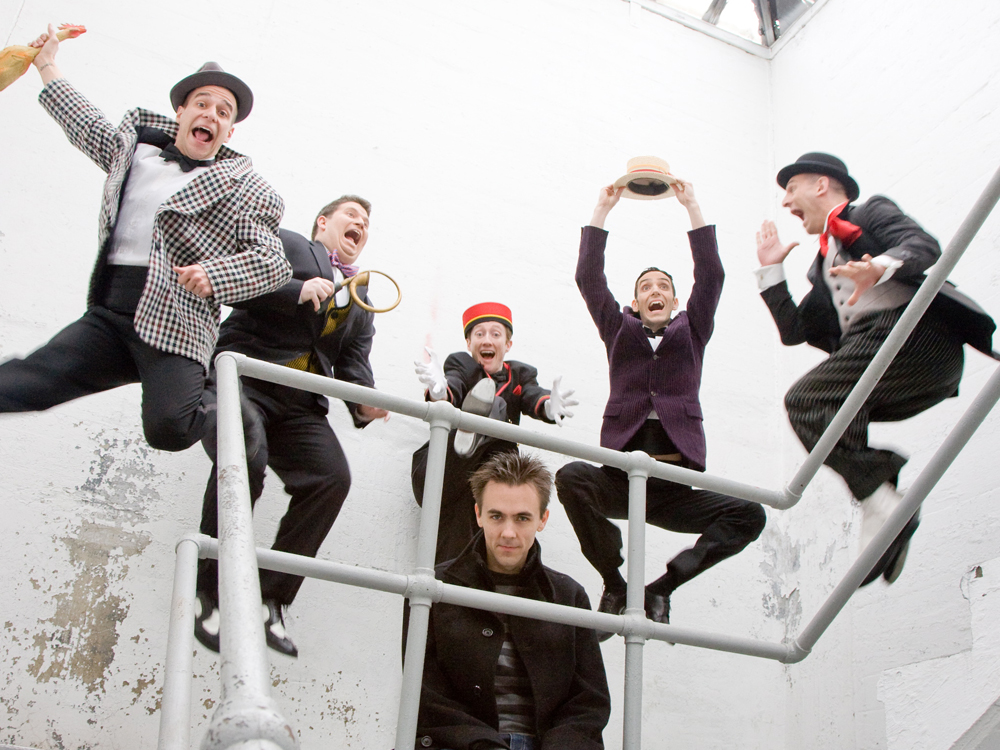 "Have you ever scored any new films, like regular movies, not silent ones?" It's a question I get asked by reporters and people I meet socially. The answer usually surprises people. It's "Nope." I do get asked from time to time to score a new silent film, and that's something I'll cover in another post.
I have, however, had the opportunity to compose for live performance for living humans, twice…and show number 3 is coming in 2018.
The tricky part with scoring for new works, for me, whether it's film or theatre, is how simpatico the project's creators and I are, and I've been darned lucky with Parallel Exit. Parallel Exit is a physical comedy theatre company that has been creating shows for the past 20 years, and I've seen a lot of them. They're inventive, fun, and definitely influenced by what comedians were doing in circus, vaudeville and in movies in the 1910s and '20s.
My experiences working with them on both on Everybody Gets Cake (2015) , as well as on Museum Trip (2010), an adaptation they were hired to create based on a wordless picture book for children, have been delightful and rewarding. Composing on the spot during the rehearsal process – as opposed to pre-composing and showing up to rehearsal with a sheaf of graphite-smeared music manuscript – has been a tidy fit.
I watch a scene, maybe ask a question to clarify what's needed, then "Oh, you mean something like this?", then I play something, then "Yeah, that's good" is how a lot of the composition happens. This is a mild oversimplification, but not by much. Sure, there's some discussion back and forth, and my idea (or my first one) may not be quite right and we usually find something that works best.
It's nice when that happens.
I'm looking forward to their next theatre piece, The Final Reel, which will have performances in March 2018. I'll be creating music and performing it live once more for this show, which combines physical comedy theatre with the performance of a "live silent film". There's a crowd-funding campaign for The Final Reel that just launched if you want to get in on the fun. I was also involved in the making of the "undercranked" video for the fundraiser. 😉
Help unearth THE FINAL REEL! from Parallel Exit on Vimeo.