Episode #03 streamed live on Sunday April 5, 2020 at 3pm EDT. Co-hosts Steve Massa introduced and Ben Model live-accompanied shorts starring Cliff Bowes, Harry Watson Jr. ("Musty Suffer") and Buster Keaton. The Silent Comedy Watch Party is presented for free on YouTube.
Time Zone Info for the live stream:
Pacific Time – 12 noon
Mountain Time – 1pm
Central Time – 2pm
Eastern Time – 3pm
Argentina Time – 4pm 
UK/England – 8pm
Europe/Scandinavia et al – 9pm (21:00)
Eastern Australia – 3am Monday
Western Australia – 6am Monday
Japan (Tokyo) – 4am Monday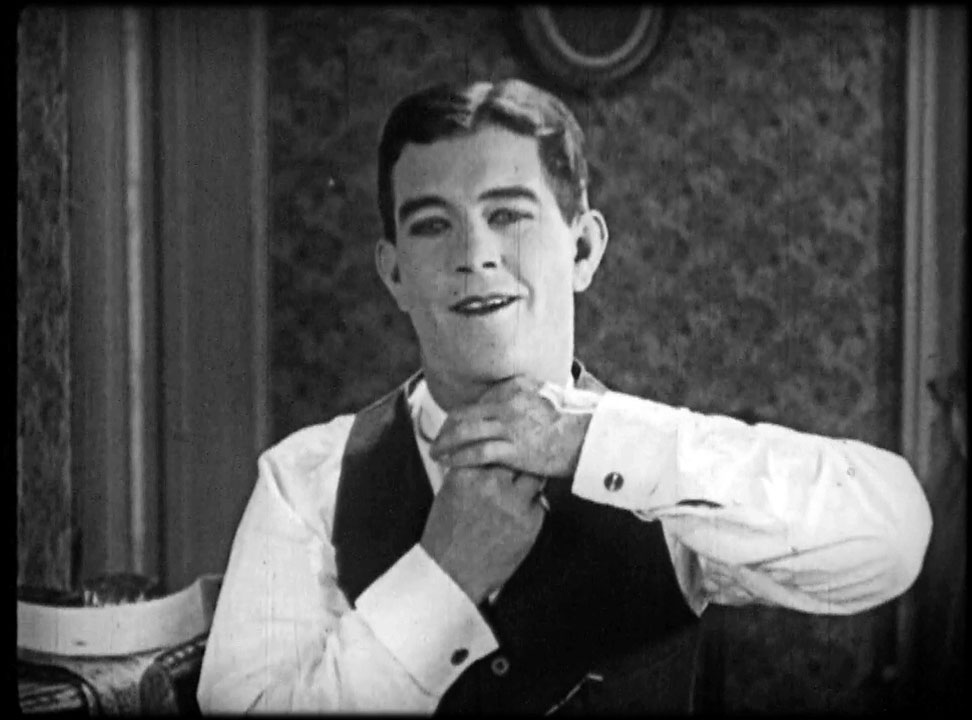 Films screened on this episode
CHEER UP (1924) – starring Cliff Bowes; with Virginia Vance, Eddie Boland, Frank "Fatty" Alexander, Tommy Hicks; dir. Stephen Roberts; rel. September 28, 1924 by Educational Pictures; 1 reel. Survival status: 16mm owned by Ben Model, donated to Library of Congress, no other known copies. Available on DVD on Accidentally Preserved: Volume 1 from Undercrank Productions.
OUTS AND INS (1916) – from the series THE MISHAPS OF MUSTY SUFFER, starring Harry Watson, Jr.; with Dan Crimmins, Della Connor, Maxfield Moree; dir. Louis Myll; rel. August 2, 1916 by the Geo. Kleine Company; 1 reel. Preserved by the Library of Congress. Available on DVD on The Mishaps of Musty Suffer from Undercrank Productions.
ONE WEEK (1920) – starring "Buster" Keaton; with Sybil Seeley, Joe Roberts; dir. Buster Keaton and Edward F. Cline; rel. August 29, 1920 by Metro Pictures Corp. Presented here, with permission, from the Art of Buster Keaton DVD series released by Kino In 2001. Available on DVD/Blu-ray released 2015 by Kino Lorber in new restorations by Lobster Films.
Support the show
To support episode #03, you can do so securely online via the show's page on Square. If you do not have or do not wish to use a credit card, you can use PayPal.
To make a contribution to the series every time we do a live-stream, sign up on our Patreon account.
Mentioned on the Show
Steve Massa's "cabin fever" recommendations:
Information about the Automat, seen in Outs and Ins:
Stay informed
Sign up for emails to get Informatíon and reminders about the show here
Follow Ben Model on Twitter at @silentfilmmusic
Subscribe to Ben Model's blog
Watch episode #03