The sound of the theatre pipe organ as live accompaniment to silent films was part of the musical landscape in NYC during the peak years of what I think of as silent film's first renaissance. Lee Erwin played a silent film show in 1968 at the Beacon Theatre, and was sort the unofficial "house organist" of Manhattan's classic film scene for the next two decades.
MoMA had always had piano accompaniment, starting with its first film showings in 1939. Arthur Kleiner was the resident accompanist. What New Yorkers were used to hearing for silents at MoMA and any other venues that showed them was a piano.
Lee had been a movie organist in the 1920s, and once talkies came in worked in radio and eventually landed a regular gig as organist on the Arthur Godfrey show. He was with the show on both radio and TV for 22 years. From the late 1960s through the late 1980s, Lee accompanied silents at occasional shows at the Beacon. Yes, the Beacon Theatre on Broadway in the west 70s has a 4-manual Wurlitzer in it. It had opened in 1927 as a movies-and-vaudeville house.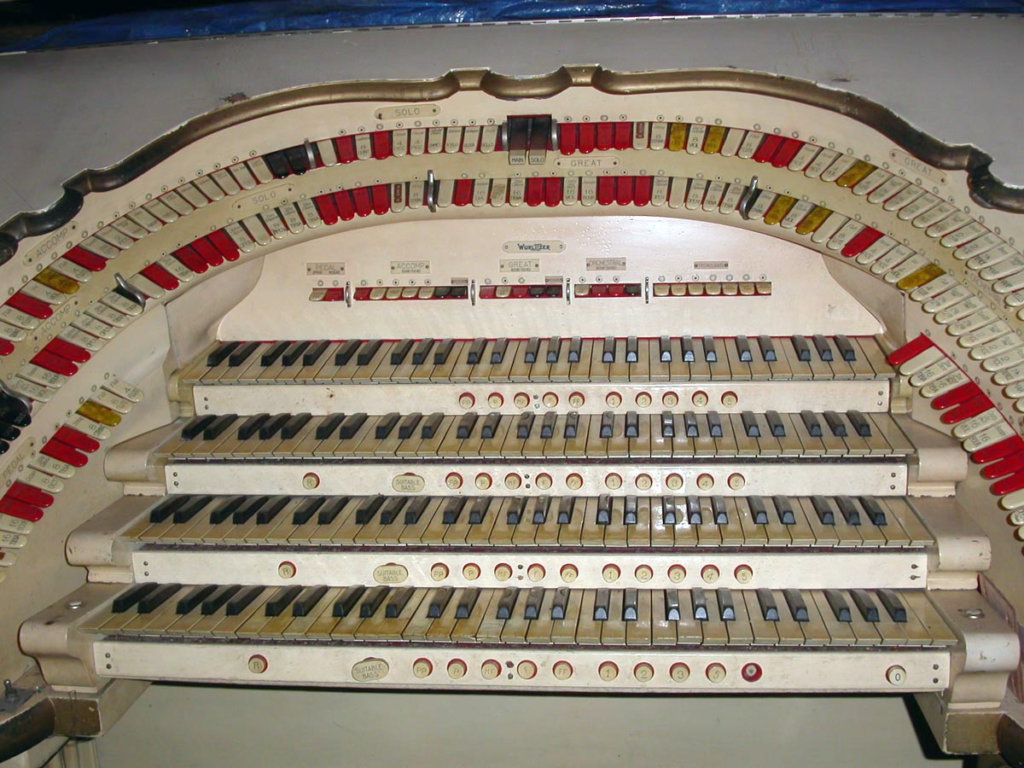 The Carnegie Hall Cinema, one of Manhattan's several repertory houses, had a 2-manual Wurlitzer in it, and Lee played there both for silents and as walk-in music before shows. That's where I met him when I began accompanying silents in 1981 when I was an NYU student. The Bleecker Street Cinema, another repertory house, had an electric organ in it, and Lee accompanied silents there as well. The Cathedral of St. John the Divine had an annual summer silent film series that Lee played at that was very well attended.
There were a few silent film shows Lee played at Radio City Music Hall. Lee wasn't the only theatre organist who performed in Manhattan, but he was the one heard most often. What I'm getting at is that during the first wave of renewed interest in silent films, if you were in NYC you heard both piano and theatre organ if you attended screenings around the city.
This would change in the late 1980s. Silent and classic film would be harder to find, and the sound of the theatre organ, would disappear from the soundscape of silent film.
I've written about what happened in the late '80s in the second post in this series.
---
NPR aired a story in 2000 after Lee Erwin's passing, which you can listen to here. It includes an account by film critic Bob Mondello of Lee playing through a film break-down.