A lot of people ask me at shows if the original music played for silent movies still exists. During an intermission at a double-feature I was playing at Bard about a dozen years ago, someone who said they were involved with music publisher G. Schirmers asked me about this. I said, "Oh, what do you do at Schirmers?" He replied, "I own it."
A few months later, I was in his midtown office to discuss the making of a new sheet music book of vintage mood music cues from the silent era. For irony, I brought a copy of Motion Picture Moods, the book of mood music Erno Rapee put together during the silent era. Not just because it's the book I first found when I started playing for silents when I was at NYU. And not just because it was the only other music book of this kind that had been published. The irony was that I'd discovered when I took another look at my original copy, and which I showed to Bob Wise, was that it had been published in 1925…by G. Schirmers.
Okay, that's the wacky how-I-got-to-do-that story part of what eventually got published as The Music of the Silent Films, several years after that meeting and all my work on the book was done.
I always point people interested in getting their hands on the original mood cues at www.sfsma.org, the Silent Film Sound and Music Archive, founded and run by Dr. Kendra Leonard. It's an online repository of PDFs of hundreds of scans of these original cues, some for piano solo, some for small or full orchestra. There are recordings of many of the cues. There are digitizations of some of the how-to books published in the silent era. There are cue sheet scans.
In case it's a lot to take in all at once – and it could be – I recommend the sheet music book I put together for MusicSales (which owns a few music publishing imprints, including Schirmers). It's now available in paperback, and may be an easier jumping off point for someone starting out a journey in film accompaniment.
I played through several hundred mood music cues and selected 50 for the book. There are 3 or 4 for every mood you'd need music for to score a film, plus a half-dozen "characteristic" pieces, and I managed to represent the dozen or so main composers of these pieces — folks like J.S. Zamecnik, Leo Kempinski, Gaston Borch, Dominico Savino (one of my favorites), et al. They're all pieces that I liked best both as music and as pieces of potential underscoring.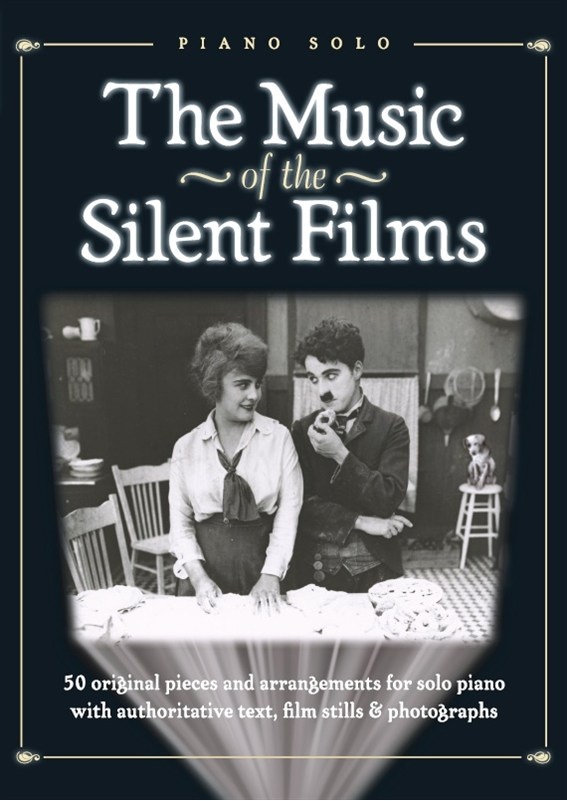 The book includes a guide I wrote as to how to use the book and the music in it to create a score for a silent film.
In 2008 I compiled and composed a score for Harold Lloyd's Grandma's Boy (1922), using these mood cues, and themes I wrote. I'll discuss that score, and what I discovered about the cue sheets of the 1920s, in another post.
In working on the book, I gained a newfound respect for a lot of the music cues from that era, and even found myself getting some of the feel of these cues — which play like pieces of classical music, meant to blend in with the actual classical music one might have had in their cinema's music library — into my own playing. (I don't play the actual cues, but can do sound-alikes.)
Once you've read and played through the material in The Music of the Silent Films – it's available on Amazon and lots of other places – visit SFSMA to explore the rest of the mood cue landscape and expand your repertoire and influences.