"Tidsmaskin" is one of the Norwegian words I've managed to retain. Pronounced TEEDS-mah-sheen, it means "time machine". I've found over the years that I have an affinity for being in the places where silent film happened. Props, pieces of costuming, less so. Inhabiting the spaces where silent films were shown or made conjure up an experiential image to me of what it must have been like at the time.
There's a movie theater in Tromsø, Norway known as the Verdensteatret. Built in 1915 and opened in 1916, it is the oldest functioning cinema in Norway. When I've been an accompanist for the annual "Silent Film Days" festival, I've gotten to play for films there. I've also helped present comedy shorts there for groups of 5th graders. We tell the students about the history of the theater, and that they are in the same place where these films were shown 100 years ago. They'll be seeing a silent film on a big screen, projected on film, with live piano accompaniment. Just like local residents of Tromsø did back then. 
I like to tell an audience, when I'm in locations like this, that we're putting them in a time machine, because they'll be seeing and hearing and experiencing the same thing as people did, and not just watching an old movie. The Norwegian 5th graders are just starting to learn English, so one of the festival organizers does the presentation with me, speaking to the students in Norwegian. Hence my learning "tidsmaskin".
I tell this time machine analogy to our audiences in Boise, ID every year, both at the student shows and at the evening performance for the general public. The added special treat for folks in Boise is that they're in the city's restored 1927 Egyptian Theatre, and the theatre organ they'll be hearing is the exact instrument installed the year the movie house was opened. So, they'll be hearing exactly what people in Boise heard during the silent era's twilight years.
An original installation theater pipe organ is a rare thing. As rare as it may be to find a movie palace near you that has a theatre organ in it, it's even rarer to find a theatre with the very instrument installed there. Over the decades following the advent of talking pictures, the Wurlitzers, Kilgens, Robert Mortons, Kimballs, Möllers, et al in movie houses across the country were removed. No longer of use, they wound up in home installations, having their pipes reconstituted for scrap metal, etc.
Some theaters have had instruments that were saved and refurbished by local chapters of the theatre organ society installed back into them. Sometimes a match or a close match to what had originally been there, occasionally augmented with additional "ranks" (instrument sounds), but tracking down the theater's original instrument is often impossible.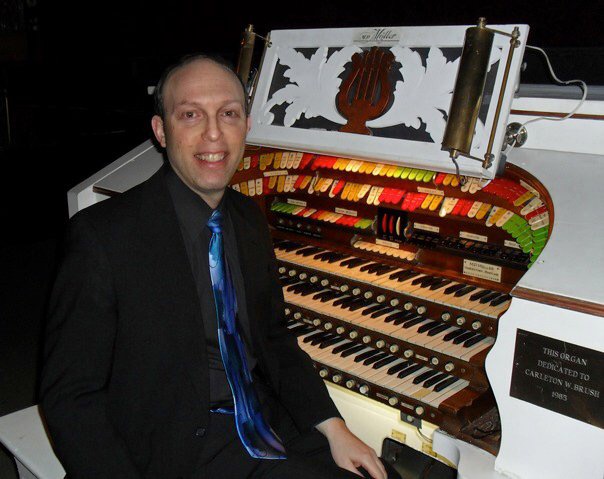 This week, on August 9-11, I'll be playing one of three original installation instruments I've had the good fortune to accompany silent films on. I'll be playing at the annual "Capitolfest" in Rome, NY, a classic film festival held in that town's 1928 movie house. The Capitol Theatre has its original installation Möller theatre organ in it. It may not be in factory-new shape, but it works well. Hey…if you were 91, not all your parts would be functioning like they did when you were in your teens either.
But the thing is that attendees of Capitolfest, like residents of the Capitol region who attend film shows throughout the rest of the year, will hear and experience silent movies just the way people in that very space, sitting in those seats, did in the late 1920s.
If you've enjoyed this or gotten something out of it, I hope you'll consider joining my email list, browsing through some of my recent posts (on the right or below), or subscribing to my blog.