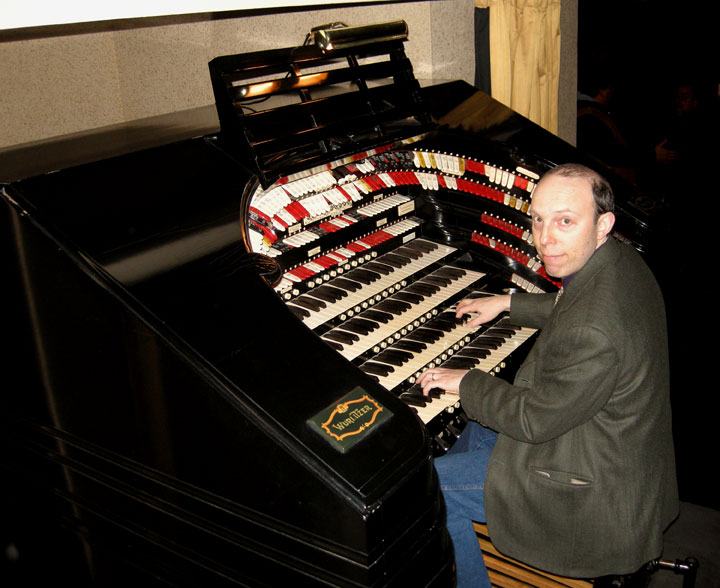 Here are some photos taken on Tuesday at Radio City Music Hall. I was there as part of an invited walk-through of RCMH held by SVA's creative and tech teams for their annual graduation exercises. Last year I played piano for their graduation, improvising 15-or-so pieces of music while graduates came up one-by-one to get their diplomas. You can read my posting from May 2008 by
clicking here
.
This year we're trying to see if I'll be able to use the Music Hall's Wurlitzer for the ceremony, and this was a chance for me to saddle up and acquaint myself with the organ, and also to give the SVA people a chance to hear how quiet the instrument can be so it doesn't overpower the Dean(s) reading off people's names.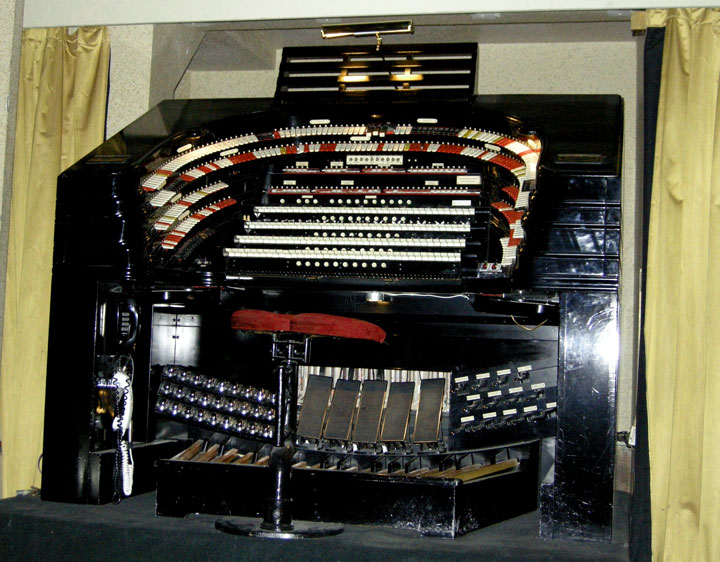 Here's a view of the whole console. There's actually two of 'em, and this is the main one, on the house left side of the stage.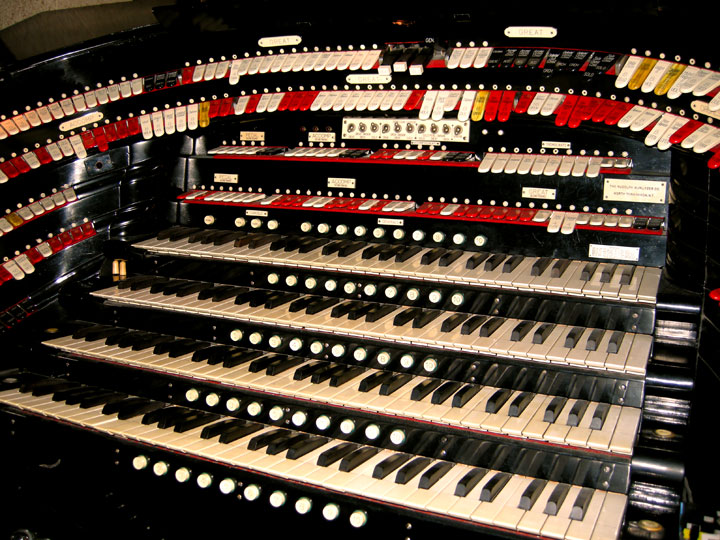 A closer view of the console. There are 4 manuals (organ lingo for "keyboard") and 58 ranks (sets of pipes), plus tuned percussion. The little white buttons are thumb-pistons where combinations of ranks are stored.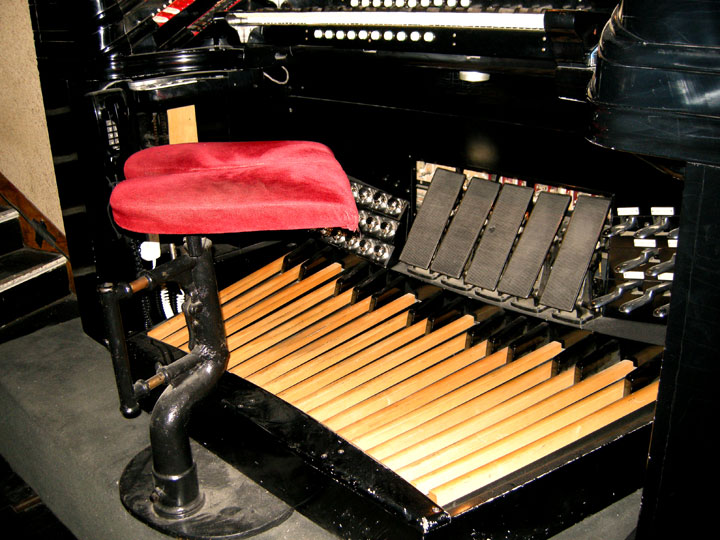 Notice the swiveling organ seat used here, rather than the wide wooden bench. The concept behind the "Howard" is to give an audience a clearer view of the organist's footwork.