Flight slightly delayed (weather conditions in NYC) so it turns out I have a moment or two while still in Canton/Akron to upload and post these photos…
The Lions Lincoln Theatre in downtown Massillon. Wish I'd gotten a night shot because the marquee is beautiful. (search for my entry from 2007…there might be one there).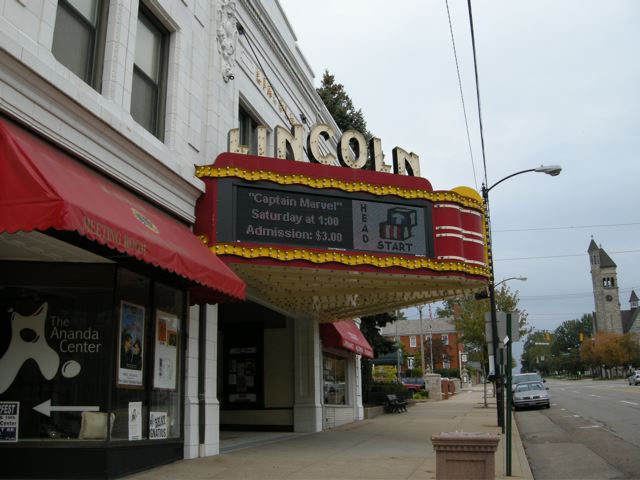 This is what the theatre looks like from the inside. You can see that the original proscenium is intact. Because the light from the screen illuminates it, you are always aware of the space you're in when watching movies, which makes watching classic (and especially silent) film a real treat.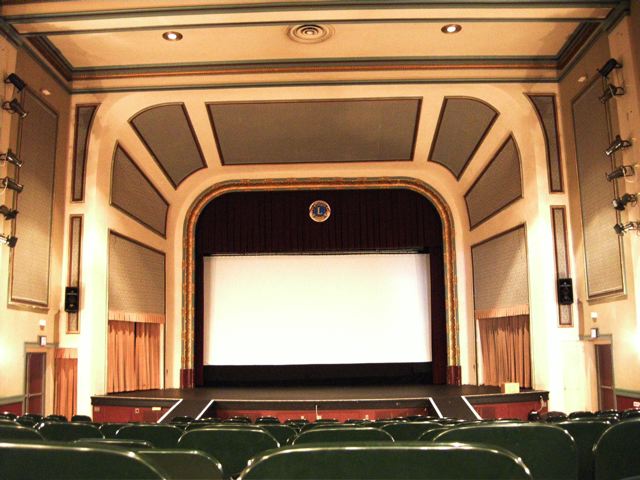 Here are yours truly, Dr. Philip Carli and Terry Hoover; Terry is the guy who runs the festival, and a real nice guy.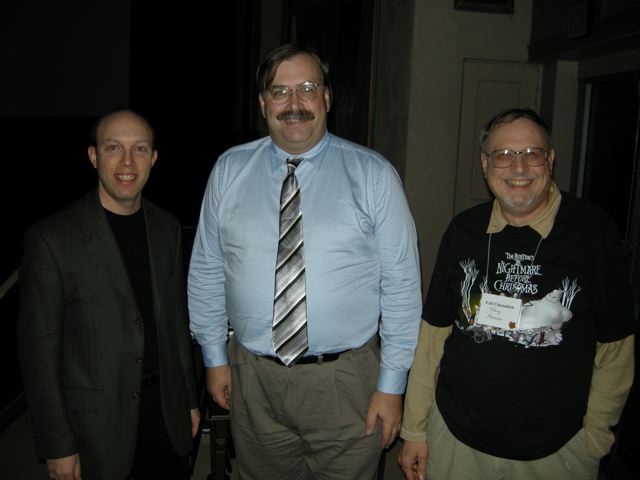 Here I am at the mighty Miditzer. This year I didn't bring a laptop shelf – we bought a piece of pre-made melamine shelving (under $5 and it comes in black!) made by Rubbermaid at the local Home Depot.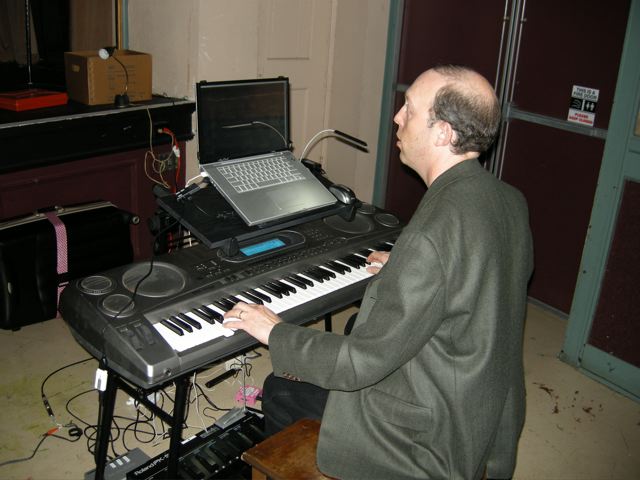 I brought slides from the Silent Cinema Pres. collection. People see these at all our SCFS shows, and I brought these last year as well. They looked great on that big screen.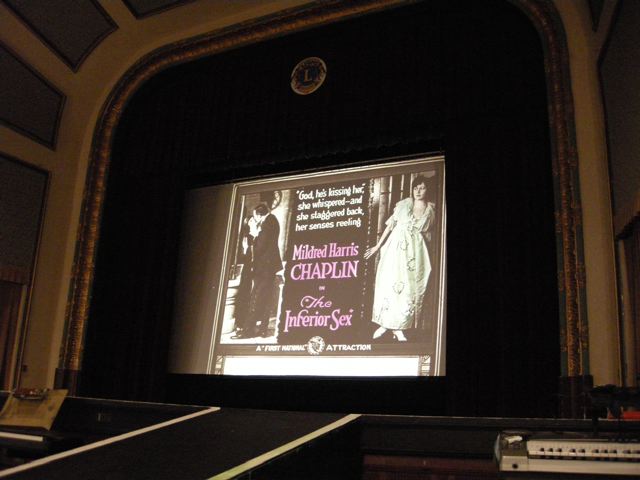 Shown here is Eric Grayson, instroducing his color rarities program.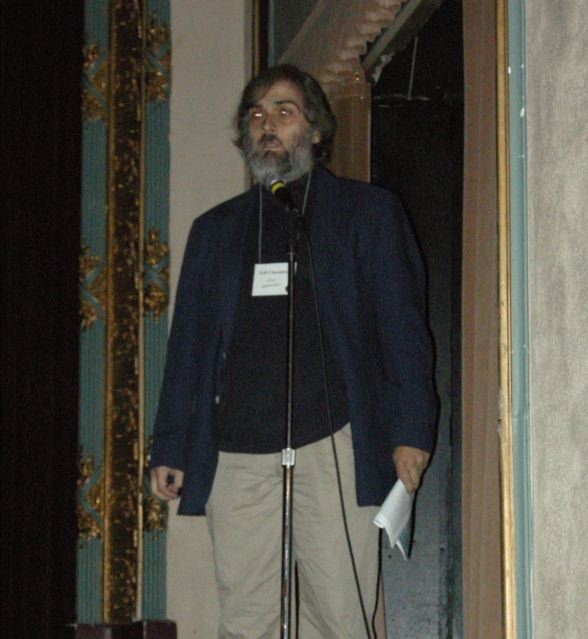 Here is James Cozart, of the L.O.C., introducing
All Quiet
: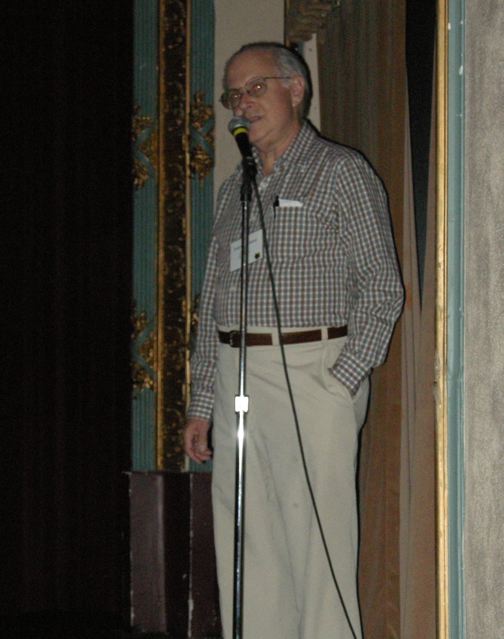 Here is the entryway to the theatre; the Massillon Lions Club saved the theatre from being torn down or taken over several years ago.