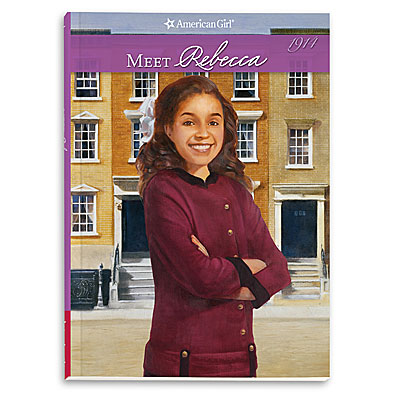 Oct 4 at 9:30 am (!) found me at MoMA bright and early for a private screening for a handful of young girls, their American Girl dolls, and the girls' moms, a Grandma and a Dad. This was another one of the promotional events linked to American Girl's new Rebecca Rubin doll, whose historical year is 1914. The girls were escorted into the Time Warner screening room by a pair of American Girl special events staffers, where we showed them Charlie Chaplin's Dough and Dynamite.
I had the M-Audio controller keyboard and keyboard stand from MoMA's Miditzer rig set up, connected to my laptop to access a virtual piano sound (okay, it was Garage Band, but I'd found some better samples about a year ago). The laptop was patched into the TW room's audio system. The girls were impressed by the fact that they were going into a screening room, and the two girls who had the Rebecca Rubin doll seemed excited to see the Chaplin film when I mentioned in my intro. D&D may not be the best first silent film to show 5-8 year old girls, but it is part of the story in "Meet Molly", the first of the Rebecca books. Her uncle Max is an actor, working in a nickelodeon, and at the end of the book he finds work in a picture studio and takes Rebecca and her family to a picture show, assuring them it's okay because they're showing Perils of Pauline and the new Chaplin film, "Dough and Dynamite".
In book 4, "Rebecca and the Movies", she visits Uncle Max at the studio:
"On her tenth birthday, Rebecca can hardly believe it when her cousin Max, the actor, invites her to come to his movie studio! Although her parents don't approve of actors or movies, Mama relents and says Rebecca may go. When the camera begins to roll, Rebecca finds herself facing an opportunity she never imagined in her wildest dreams. Does she have the nerve for it? And what would her parents say if they knew?"
The film played okay (it was 9:30 on a Sunday morning, though) and everyone was really appreciative. After the screening, the girls, grown-ups and dolls went to the American Girl Place store for brunch. I'm impressed with the historical research done for the books, and am thrilled that thousands of kids will learn about silent movies and Charlie Chaplin because of this doll and her books. We do another one of these at MoMA on November 8th. I prepared a DVD of the film with my score on it for use at similar private events at the other 7 stores around the U.S.
---
A little while later, I headed to the New York Film Festival to see Serge Bromberg's new film, Henri Clouzot's Inferno, and got a $10 rush ticket. I met up with Steve Massa and his wife Susan, and we chatted about rare or obscure silent film with Serge after the show. Susan snapped this pic of the three of us.