Back in the Bartos for a pair of Danish films at MoMA, The Student of Prague and The Mysterious X. Both films were shown in 16mm prints; Student turned out to be a Bob Lee / Essex Film Club print, and Mysterious was some very old 16mm (it seemed a little brown in hue) with all its intertitles gone.
We ran Student at 24 fps, as instructed since it had a track, and surprisingly it ran just fine at that speed. I'd never seen this one before, and the film turned out to be a Faustian tale of a student who exchanges his own reflection in mirrors for riches and love, only to become trapped by the arrangement and dies at the end. Mysterious X turned out to be an espionage melodrama (from Denmark? in 1913?). Charles' film notes — shown onscreen as audiences entered — included a synopsis which helped them and me with the plot. We ran the film a little too fast but it was manageable. It was a film where I had to watch faces constantly for information, espe since the titles were gone, and to help the audience decode what was going on, use chord progressions, melody and tempo fluctuations to help out.
Finished the show, and headed to Grand Central to catch a train to New Rochelle. Grabbed dinner with Ned, his wife Michelle, and Theresa Krump Leghorn of the Museum of Arts and Culture in N.R. Then off to the MAC which is actually in part of a new wing at New Rochelle High School, where my mom (and her brother and cousins) went to school, for the evening's Thanhouser centennial show. Ned gave a great presentation with powerpoint on the history of the Thanhouser Film Company, and then screened seven films with me on piano, projecting off the new DVD set. The state-of-the-art theater has a nice Yamaha grand, and we were able to position it so I could see the screen without any problems. It was fun revisiting these films again in a theatrical setting (I'd only seen them without an audience, before Monday's MoMA show), some of which were the same as the MoMA show.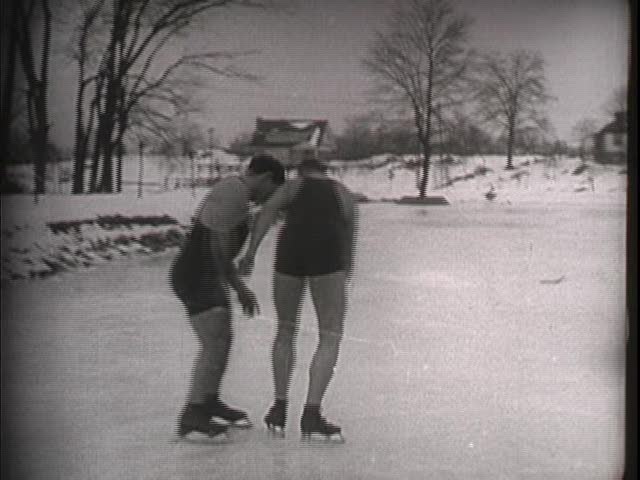 One of the films, Her Nephews From Labrador (1913) had its location ID'ed by a couple of audience members (one of whom was my cousin Russell Handelman, who grew up in New Rochelle) as being a pond and nearby waterfall called Larchmont Gardens…in Larchmont. When we screened the film at MoMA I'd thought the location looked a little familiar, but figured it was in New Rochelle. I grew up in Larchmont and knew exactly where this was. Click here to go to a Google maps location where the "duck pond" (as I knew the spot) is.
Scores went well, and I managed to remember the tune I came up with for "Labrador". We had a pretty decent crowd considering it was a Wednesday night in New Rochelle, that we were running somewhat obscure silent films, and it was the first night of the World Series.
Ned and Michelle went around New Rochelle the next day, shooting video and stills of Thanhouser film locations as well as a tour they got of Tedesco Auto Body, housed in the old Thanhouser Film Corp. building. Click here to see their photo album from their shoot on Facebook.