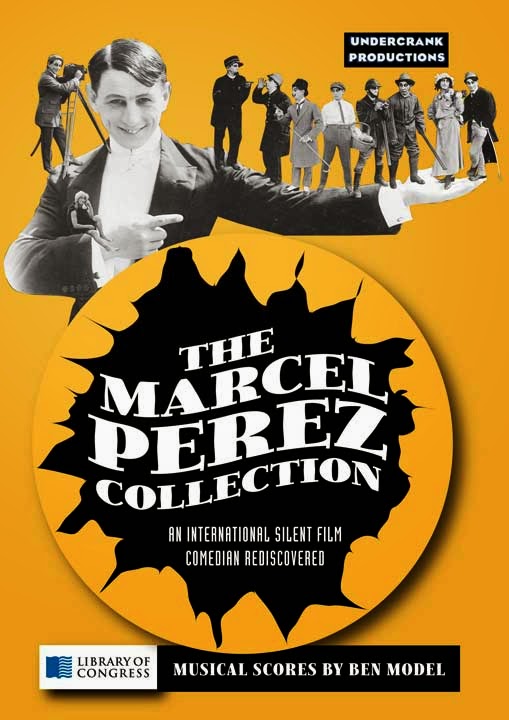 I'm very excited announce the release today of my new DVD, The Marcel Perez Collection!
The DVD contains 10 rare short silent comedies in new digital transfers from prints preserved by the Library of Congress and by the EYE Filmmuseum (Netherlands), and each has a brand new piano score by yours truly. The films on the disc were curated by me and Steve Massa, who refers to Marcel Perez as "the greatest silent film comedian no one's ever heard of".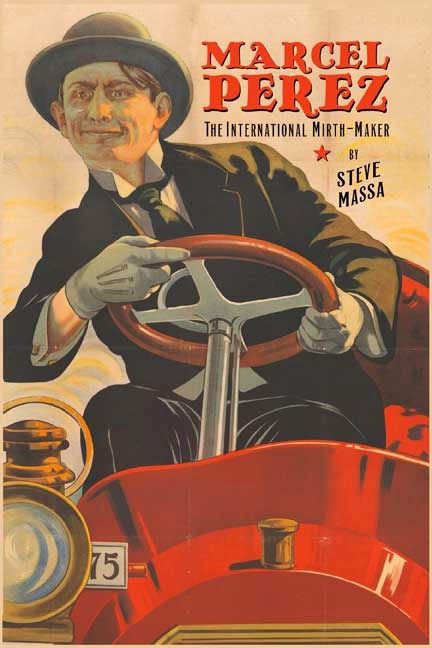 The DVD project was funded by a Kickstarter held last summer, which was so successful that additional funds were used to create and publish a companion book that Steve has written. The book is Marcel Perez: The International Mirth-Maker and contains a detailed biography, career overview, filmography and more than 50 rare photographs from Perez's films made in Italy and in the US.
This is the second DVD that I have produced and release that is co-branded with the Library of Congress. Cover art for both the DVD and the book was done by the amazing Marlene Weisman-Abadi.
Marcel Perez entered films in 1900 in France, after working in circus and the music hall, then had a starring series of comedies in Italy which he also directed from 1911-1914. The following year he came to the US where he worked steadily starring in and directing comedy shorts until an illness forced him into the director's chair in 1924. He made hundreds of films in Europe and in the US between 1900 and 1928, and yet his films are extremely rare, especially the American titles. We are very proud to be able to make this prime selection of Perez silent comedies available.
I think you'll enjoy watching the 5 of his Italian "Robinet" comedies and the 5 American "Tweedy" shorts on the DVD, and will agree that Marcel Perez is ripe for rediscovery.
The DVD sells for $19.95 and the 104-page book is $11.95. To order the DVD click here, and for the book click here! Enjoy!
Thanks!
Ben