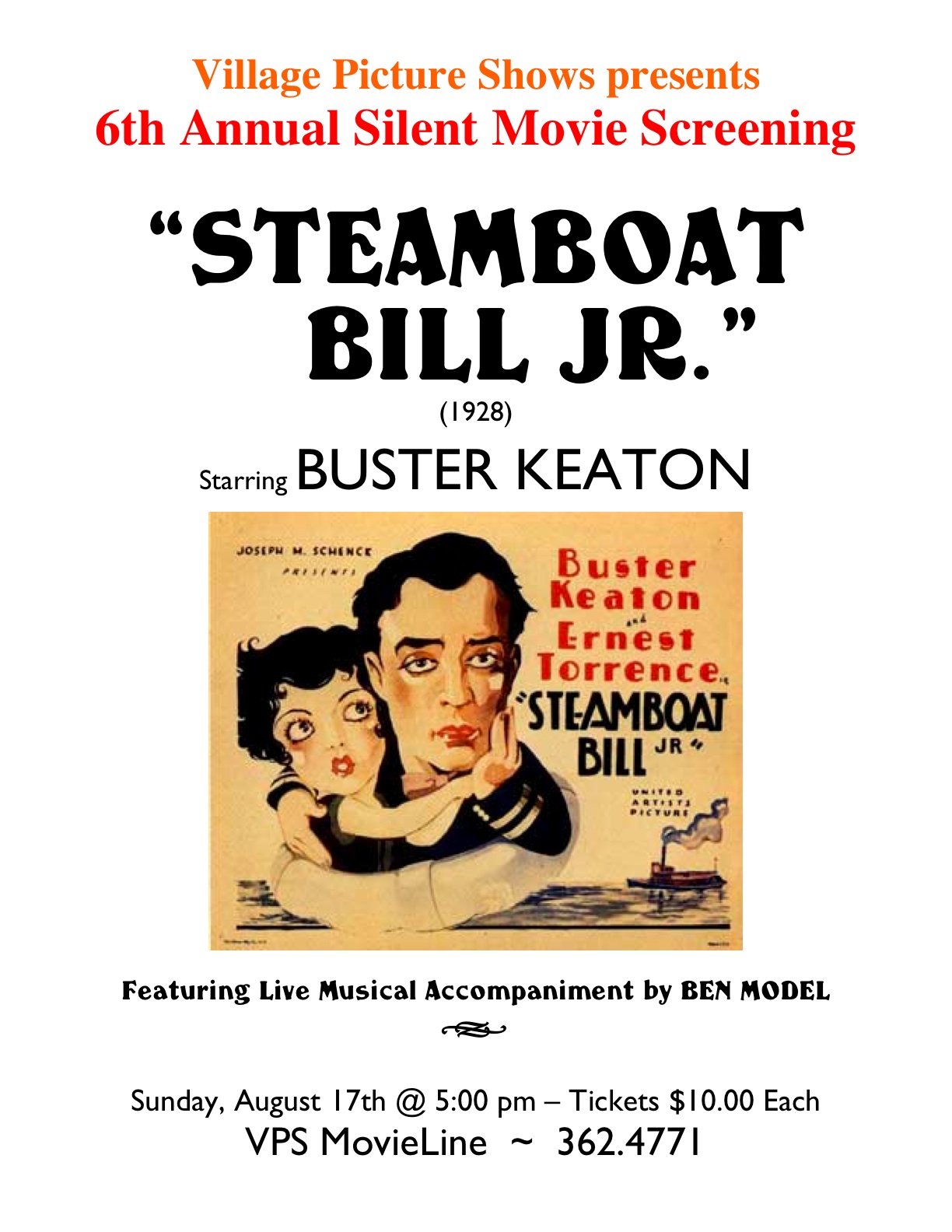 Manchester Center, VT – we had a nice crowd for Sunday's showing of
Steamboat Bill, Jr.
at the Vilage Picture Shows theater. Mostly seniors, but a there were a few families with kids (I could hear the kids' laughter over everyone else's). The flyer put up all over town is at right.
Set up of my pair of 16mm Elmo CL's was easy (as usual), and the print looked great on their screen. We set 'em up with my Da-Lite Project-o-Stand straddling the last row of seats, and use 50mm lenses to fill the screen. The projectors are actually from my 501(c)(3) company, Silent Cinema Presentations (a/k/a The Silent Clowns Film Series), and we've had 2-blade shutters put in which makes them 33% brighter. Used my Yamaha DGX keyboard (76-keys, non-weighted) plugged into a small Fender guitar amp.
Below is a photo of the set-up, showing the projectors and the theater (click it to see it bigger).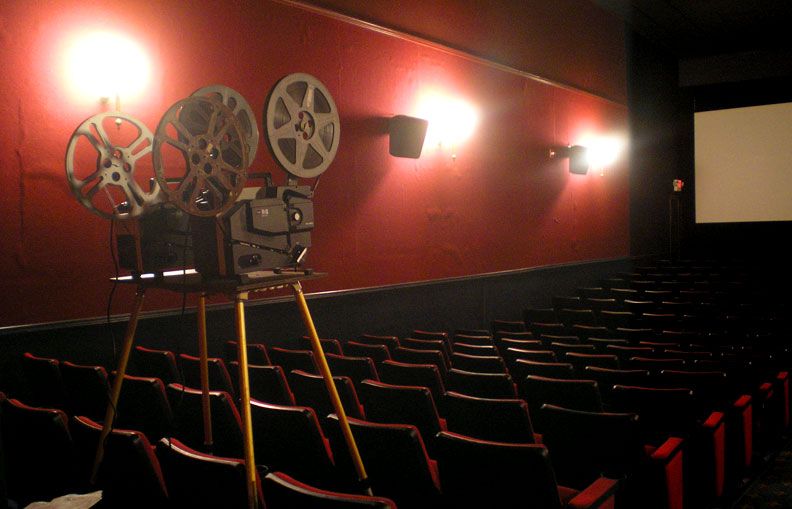 The show went well, and the score went okay (well, I'm never satisfied). Tried a couple new themes and experimented a bit with where I used Buster's theme. In my intro I made sure to mention that "The Prisoner's Song" was a big hit in 1925, something fellow Keaton fan Robert Arkus told me about, having found a recording of it on YouTube. Below is the YouTube clip of Vernon Dalhart's hit single:
Next show is Phantom of the Opera on Saturday in New Marlborough MA.
Still waiting to hear final details about what I'll be playing for in Tromsø. I think we're going to be able to do the Miditzer this year, too, so stay tuned…
Ben