One of my favorite sounds at a silent film show is that of kids' laughter over the laughs of the adults in the theater. People bring their children or grandchildren to silent film shows from time to time, and it's a wonderful thing. These are general audience shows that are part of a venue's film programming. But what about deliberately creating a silent film show that's part of a theater's family programming?
I'll be doing my second silent comedy program at the La Mirada Theater on Saturday, May 18 at 1pm. This show and the last one I did there in 2017, were programmed as part of the theater's offerings for kids and families. The Keaton-Chaplin-Laurel & Hardy shorts shows we did in brought in two large audiences and at least half the people there were kids, and we're expecting this to happen again this weekend. It's worked before, and it's part of an interesting strategy to build an audience for silents the La Mirada's Producing Artistic Director B.T. McNicholl is using.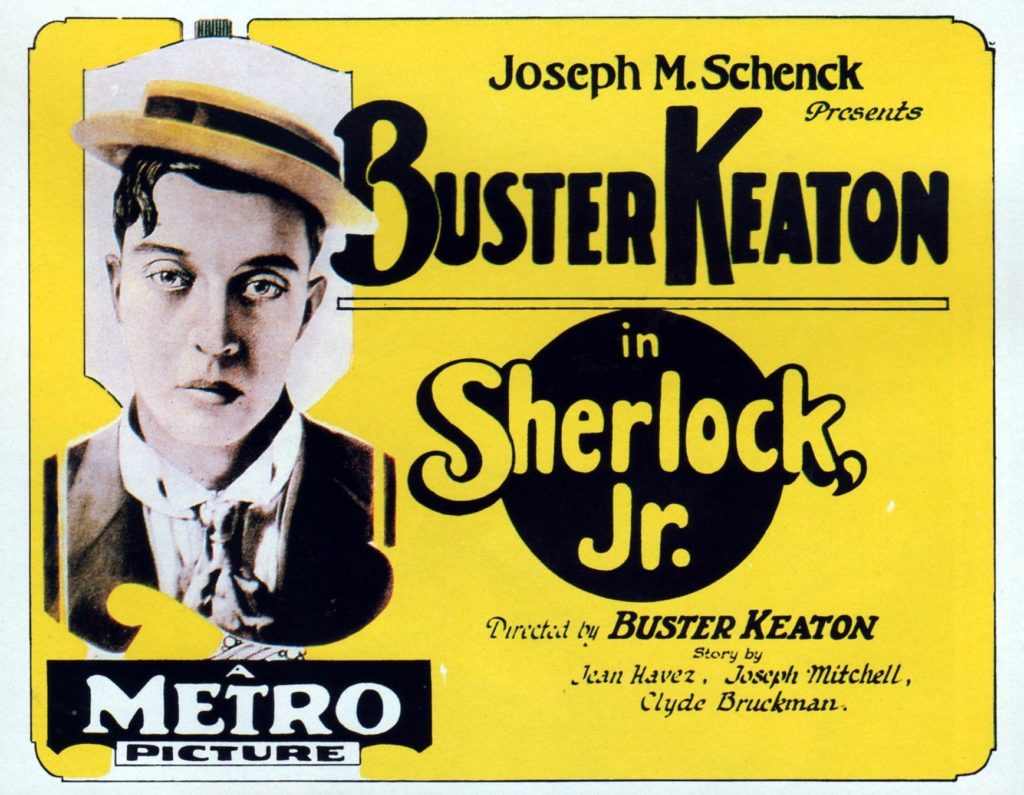 McNicholl is a big silent film fan, and wants to see more people coming out for silent movies, and wants to see more people coming out for silent films. The programming idea is that by starting off showing silent films as youngster-geared shows as part of the theater's offering for families, whether their parents are interested in silent films or not, they'll get exposed to them this way. 
Parents, guardians, caretakers, grandparents et al are always looking for something to bring their kids to that they'll like. Once they find something that clicks, they'll bring them to that program every year until their kids age out of it. Even if it's the same show every time.
I did a program for 4th graders earlier this year at a school in NYC. I showed them Buster Keaton's One Week. At the end of the busting-with-laffs screening and an energetic Q&A, as the students were filing out of the auditorium, a girl asked me to tell her again what the name of the film was. I did. She replied, with a huge smile beaming on her face, "I want to see that over, and over, and over!"
A theater I'll be doing a Chaplin shorts show at in June has a great idea to bring in kids, one that ties in the fact that the theater opened in 1911. Kids ticket prices are 5¢, the original ticket price at the theater when it opened.
This Saturday, at the La Mirada Theater (about 45 mins outside of L.A.) will present a program they're calling "Slapstick Sillies" (very smart, not using the kryptonite word "silent") which will consist of Charlie Chaplin's The Rink and Buster Keaton's Sherlock, Jr. Both films will be presented in new digital restorations, and I will accompany the films on the theater's concert grand piano. Ticket information is here.