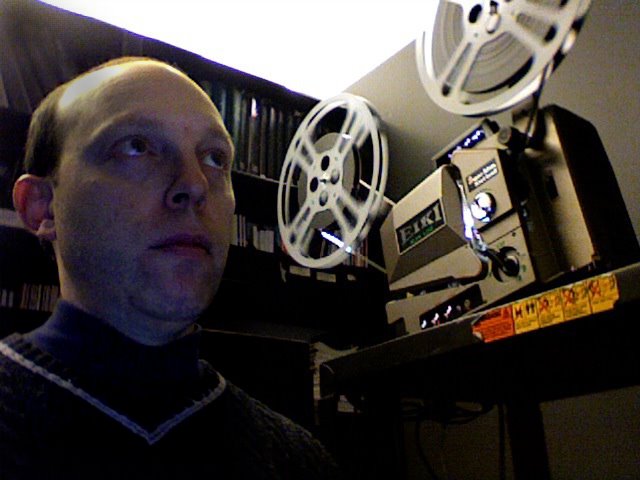 Spent a piece of yesterday screening
The Whirl of Life
(1915) and
The Wonderful Wizard of Oz
(1910) at the NYPL for the Performing Arts. The legendary Donnell Media Center and its film and video collection as well as its staff (as of now sans Joe Yransky, who retired in January) were absorbed by the branch when the Donnell Library was closed in August.
If you are not aware of the collection, it's a phenomenal resource in both the circulating items and those in the reserve collection. There are screening carols for video and 16mm. If you are a silent film fan and can't find something you're looking for, it's possible it may be here.
I'd not seen either of these pictures before, and noted that the Whirl of Life print came from MoMA. The picture stars Vernon & Irene Castle and, as Mr. Yransky has told me, while it purports to take place on Long Island, the film was actually shot in Westchester and in New Jersey.
Both films looked a little fast at 24fps, and I offered to loan them for the show the pair of custom-rigged Eiki's that Silent Cinema Pres/Silent Clowns owns that run at 21 fps. The Bruno Walter auditorium has a short throw (maybe 35 feet?) and there's room in the booth for these. Bruce Lawton and I use these at the Silent Clowns series et al for films made before 1920-ish and it makes a huge difference.
Here's a link to a blog posting
by animator and animation historian Mark Mayerson all about my "undercranking" studies. Lots of nice response postings by other animators.
More show bookings pop up every day, and I'll post about them when the dates get closer. Next week is gonna be a lu-lu:
Mar 1

Safety Last

in Woodmere
Mar 2 Antonia Lant's silent film class at NYU
Mar 3

The Whirl of Life

at the Bruno Walter
Mar 4

Beau Brummel

at MoMA

and




The Iron Horse

at the Ossining Library
Mar 5

Underworld

at MoMA
Mar 6

The Freshman

at MoMA
Mar 8

Hands Up!

at the Silent Clowns
See you at the silents!