Sometimes I see motion picture film exhibition referred to as "reel-to-reel". I get why the term is used, as it conjures up the correct booth image better than "non-digital" does. I got to experience "classic" film projection at Capitolfest this past weekend that went one step further than just running 35mm prints.
The Capitol Theatre in Rome NY, like a mere handful of decades-old movie palaces still showing movies, has the capability to show film with carbon-arc projection. This involves a type of illumination that does not involve a lamp or bulb. It is literally an arc of light that bridges two rods made of carbon. Yes, kind of like the image you may have just thought of from old Frankenstein movies.
I realize this may not be news to everyone who reads my posts, but there were enough people I talked with at Capitolfest who did not know about this that I thought I'd (if you'll pardon the pun) illuminate what carbon-arc is how it works to you in a post. Some of this is simplified and rudimentary, and there's way, way more to it technologically than what I'm describing here for classic movie fans.
My initial reason for wanting to  visit  the projection booth to see this in action on Saturday was to take photos to show the students who take my silent film history class at Wesleyan. I'd like to thank to Phil Williams and Bob Hodge, the Capitol Theatre's ace projectionists, for letting me visit the booth during a show, explaining the process to me, and letting me take and share these photos.
The projectors have two sections: the part where the film is threaded, and the lamp housing. The projectors, along with everything else in the booth, are on regular AC current. The carbon arc lamp runs on DC. As it was explained to me, it has to, as the way the arc is created is by positioning two carbon rods — one positive and one negative — slightly apart from one another, and this requires a DC current.
The inside of the lamp housing is about 2 feet long by 1 foot high and has a curved mirror reflector at the back to focus the light.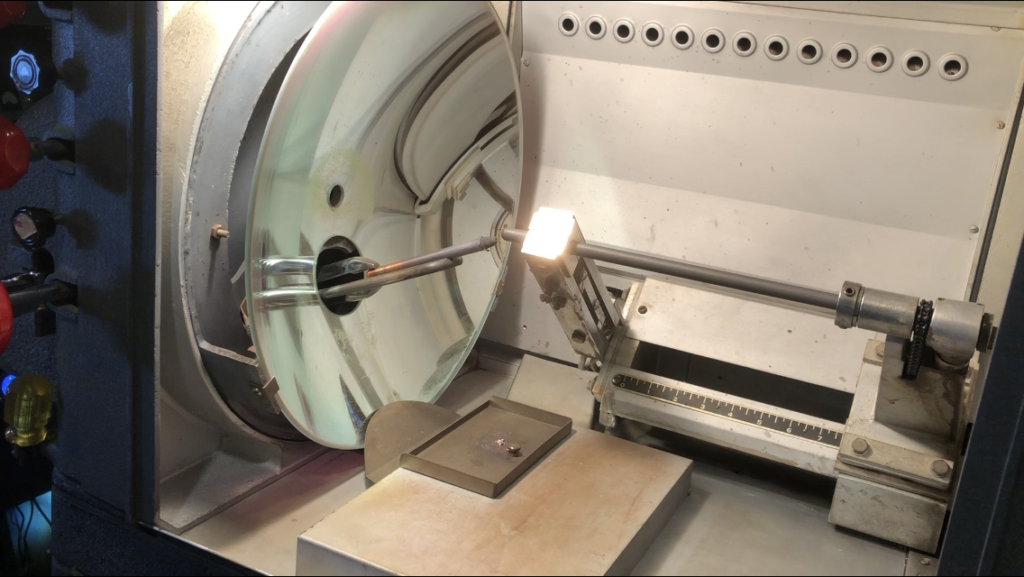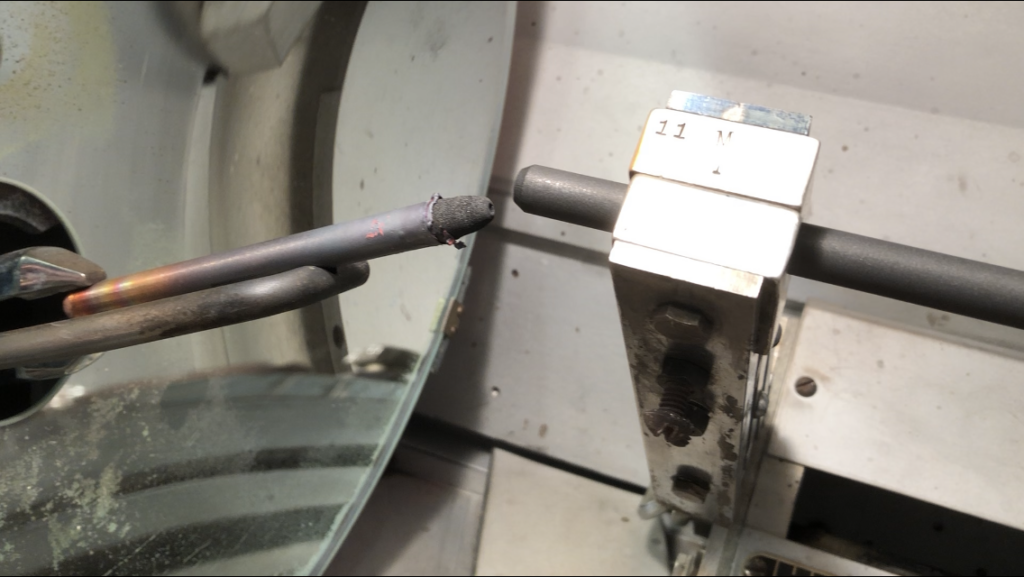 The two carbons are held in place by what are called jaws, which rotate slowly to maintain the distance between the two rods as they burn down.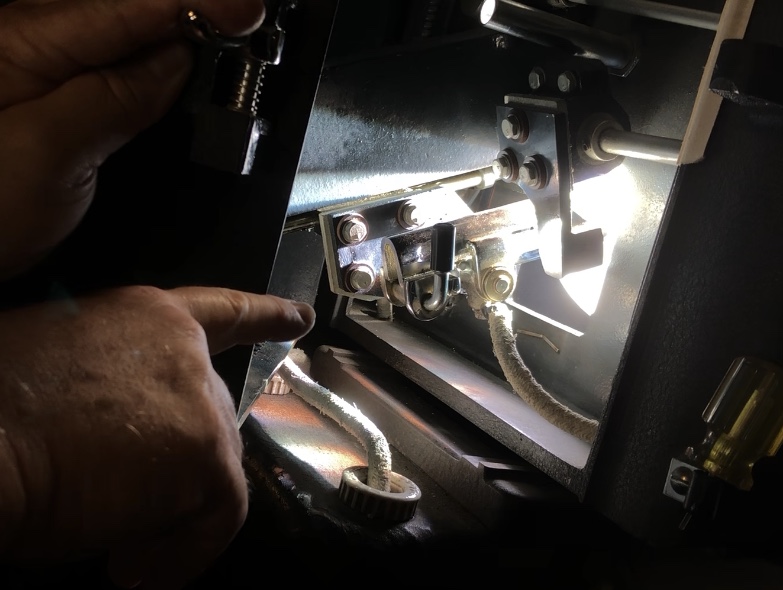 The carbon rods used in the projectors at the Capitol last for three 2000' reels of film. A full 2000' reel of 35mm film is 22 minutes long.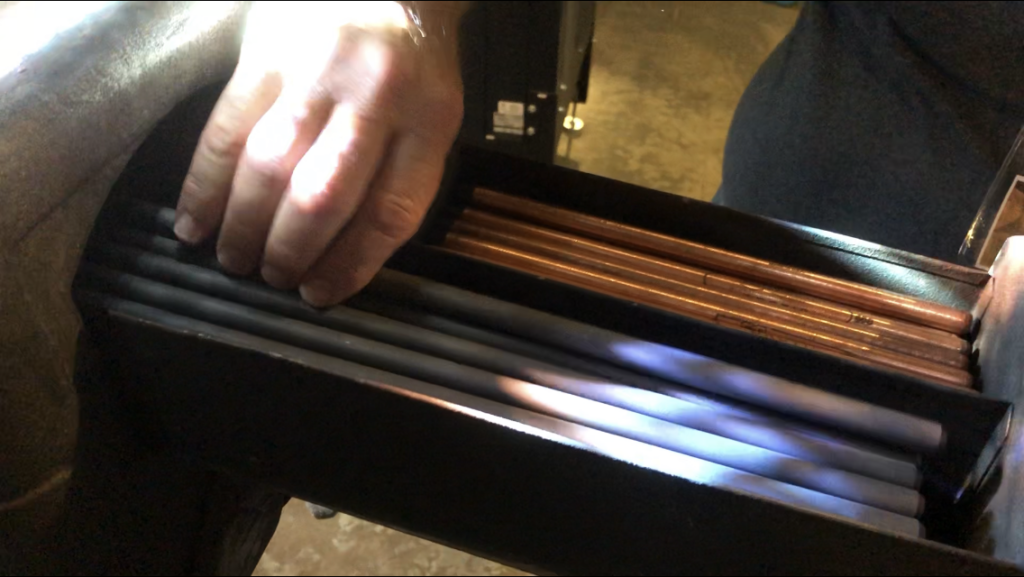 At the back of the lamp housing is a device that uses water to cool the jaws which, as you can imagine, get quite hot.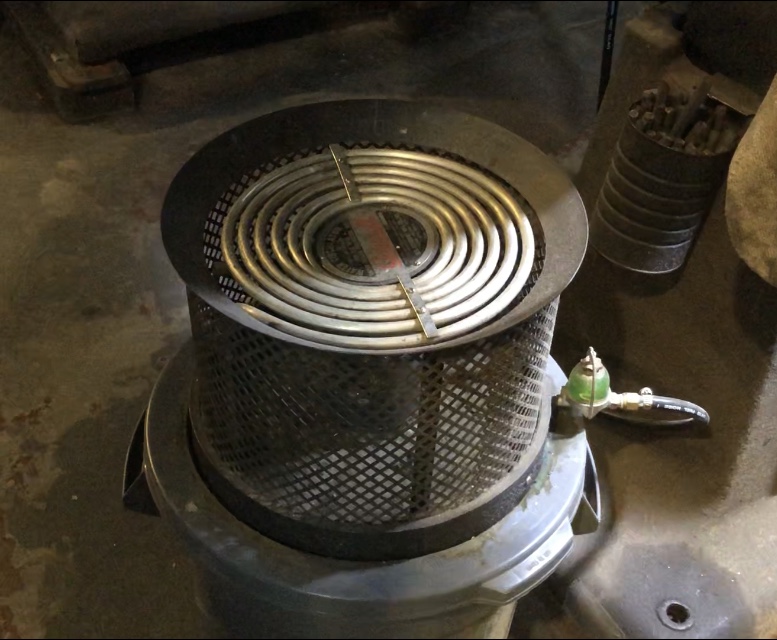 When the carbon arc is switched on, it's of course too bright to look at, but it does need to be monitored. There is a piece of glass like you'd have on a welding helmet on the side of the housing that you can look through.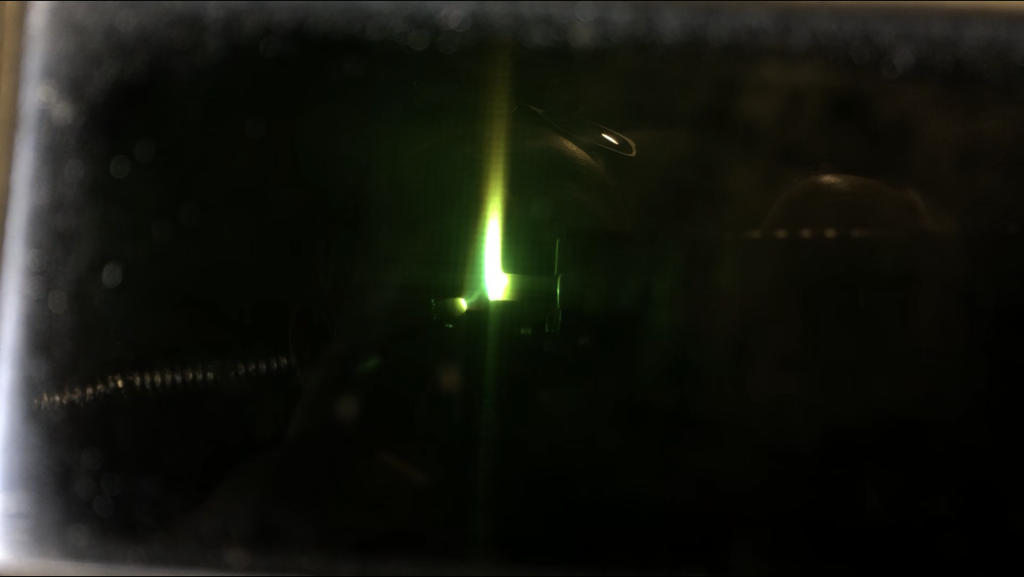 There is also a small flat circular device on the outside — I didn't get to notice if it's opaque or frosted glass — which shows the illuminated arc, inverted.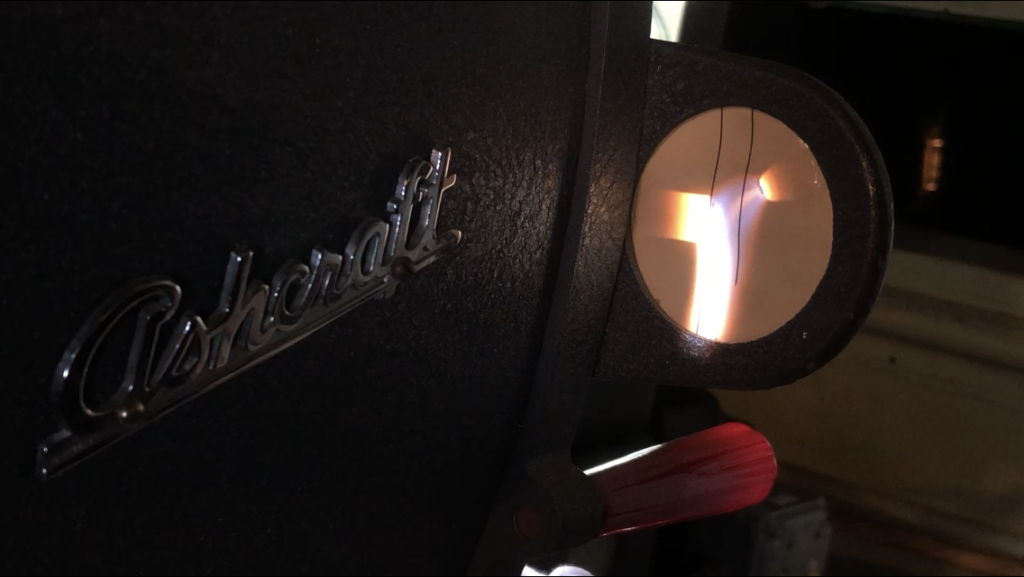 This whole process is safe, regulated, insulated, etc, and was used in movie theater projection for decades. The color temperature, if you're aware of it at all, is slightly different from the Xenon projector bulbs you're used to seeing in film projection. It's just a hair warmer, but there's something else about the look of the films I saw onscreen at the Capitol during Capitolfest that I can't really describe. 
It has to be seen or really experienced to grasp.
If you're a classic movie fan, if you have a chance to see 35mm film shown with carbon arc projection, absolutely go. You've got a slightly better chance of seeing carbon arc than you do of seeing nitrate film shown, and it's just as special and "old school" of a classic movie-going experience.