I almost fell off the couch today, just like when I saw the Spongebob cartoon whose punchline was "Nosferatu!" several years ago. There's a new TV spot airing now that recreates or repurposes the Buster Keaton house-fall gag, and it's done quite well.
You always hope or assume that people in their 20s and 30s who make comedy films will have some knowledge of silent comedy films and be influenced by them. But it's rare to find actual evidence of this happening. Especially when it comes to visual and physical comedy. Which makes "Fake House", a new spot for sandwich chain Jimmy Johns, all the more remarkable.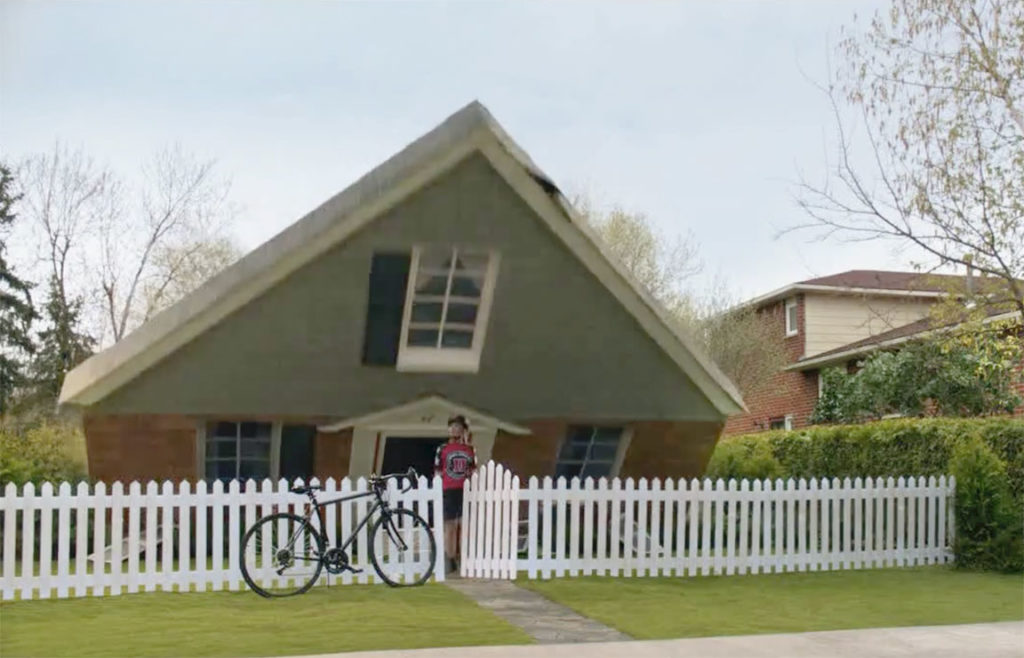 Made by the (Canadian) comedy director team of Adam Brodie and Dave Derewlany, a/k/a Adam & Dave, "Fake House" culminates in a redux of the Buster Keaton house fall we've seen him do in Back Stage, One Week and in Steamboat Bill, Jr. It's done in one piece, so you can see the gag — even if green screen and CGI were used to pull this off. I don't know if it was, but I'd imagine there are too many legal and insurance reasons to stage this the way Keaton did it.
I've found the "Fake House" commercial on iSpot TV's website, and embed it here for your enjoyment.
Here's to Geico or Progressive doing a commercial where the gecko or Flo are chased down a steep hill by an avalanche of CGI boulders.
You can see more of Adam & Dave's TV spots on their Vimeo channel, or visit their website.