There is no deeply dramatic reason for Douglas Fairbanks to leap over the benches and fences or climb the trees or anything else of extreme athleticism he does to get from point A to point B in American Aristocracy (1916), except that he is Douglas Fairbanks. What else would you expect from him? How much fun is this guy? I often wonder if any of the young people engaged in the activity known as "parkour" have watched Doug Fairbanks' silent films. Or if they've ever tried recreating his stunts or doing a mash-up video with them.
This afternoon I accompanied American Aristocracy (1916) at a matinee at the Museum of Modern Art, and delighted in the audience's reaction to Doug's various means of propelling himself from one spot to another. The pre-1920-Zorro comedies of Fairbanks don't get shown often, and they're usually overlooked. I was introduced to them when I was playing for William K. Everson's classes back when I was an NYU student. I was hooked, immediately, and got a huge kick out of showing the first 25 minutes of A Modern Musketeer (1917) to my students at Wesleyan a couple years ago. They had absolutely no knowledge of or experience with the man and his films, and laughed at his fun and antics right away. It was really satisfying.
The print shown this afternoon was a 35mm from George Eastman Museum, color tinted, and sourced from more than one print I believe. The main titles and one reel-break title showed "S.A. Lynch" as distributor, meaning one source had been a re-issue print. An instagram post by one of MoMA's projectionists from a couple days prior showed a reel-break title that indicates one source may have been a 28mm print, as Pathescope was a distributor of that format and the reason many 'teens silent survive.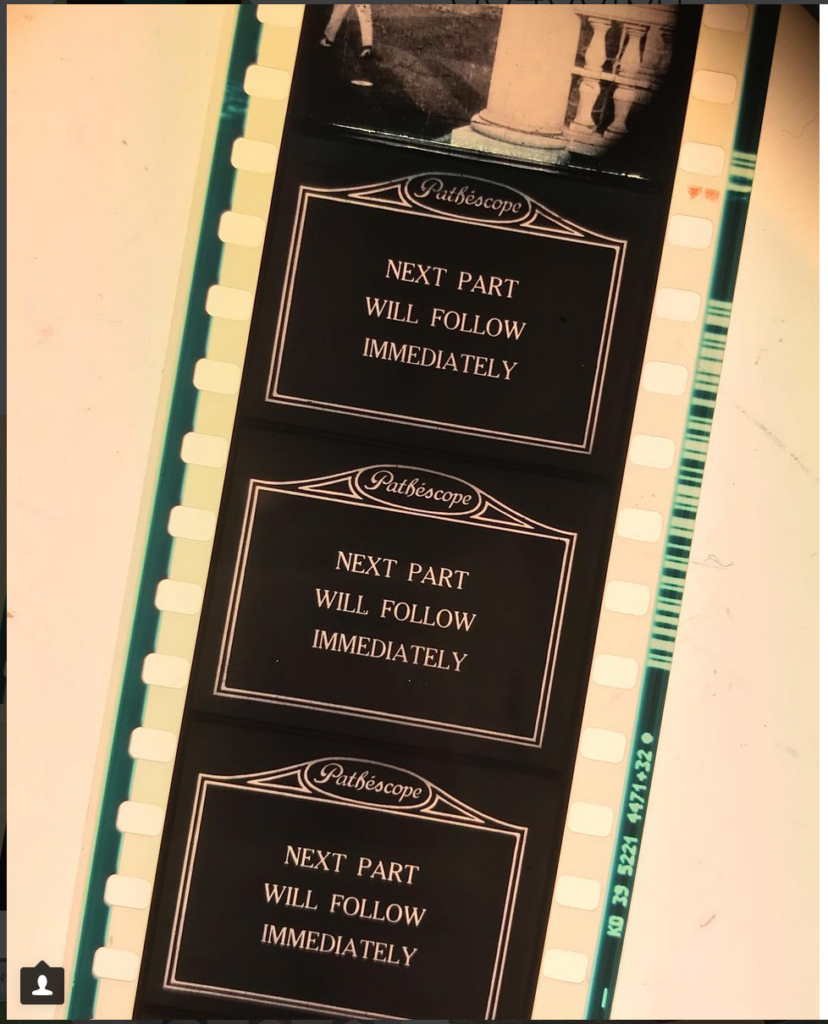 One reference in the film completely lost to time is the fact that Doug's character, Cassius Lee of Virginia, is trying to break into society in a fictional upper-crust east coast yachting community, and hopes his standing as an "F.F.V." will help. This is referred to in a number of titles throughout the fillm.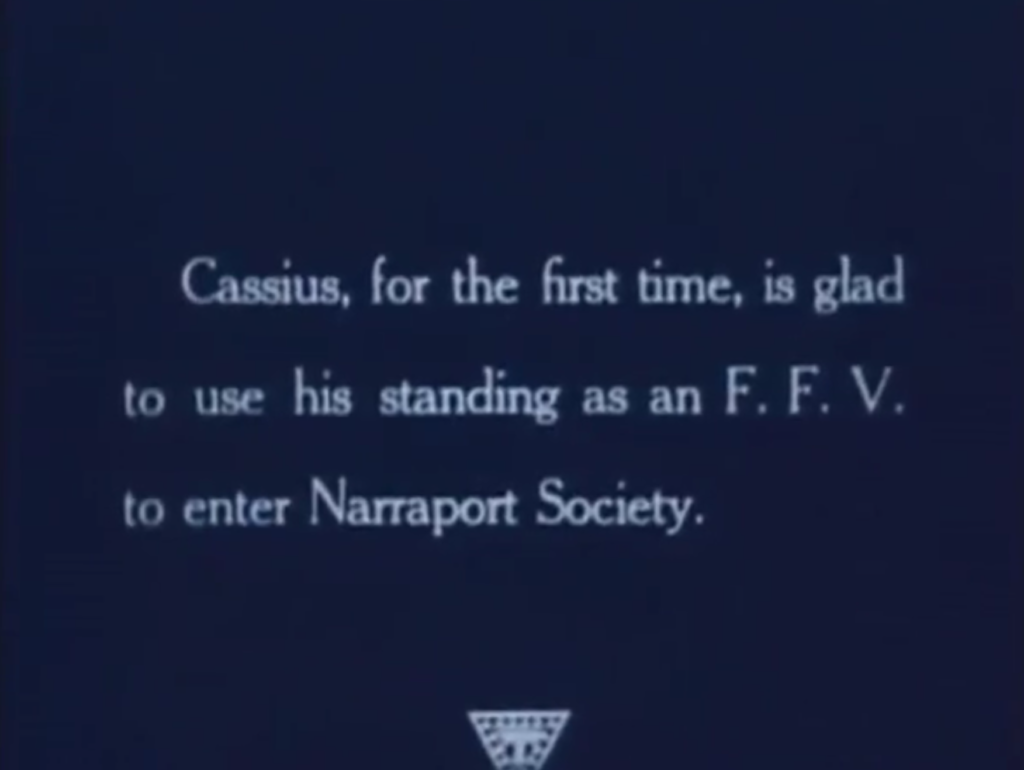 So, what the heck is "F.F.V." anyway?
Well, at the end of the show, after taking my bow, I made an impromptu announcement to the audience about the upcoming Silent Comedy International series at MoMA, which I've co-organized and will be one of the accompanist for. It runs daily from Nov 23 through Dec 2, and all the programming and titles are listed here.
My engaging the audience, sort-of, gave one of our regulars license to ask: "What does 'F.F.V.' stand for?". Before I could say "I don't know…Google it" someone else in the audience, someone who is one of our regulars at my Silent Clowns Film Series, had the answer. It stands for First Families of Virginia! Here, read all about it.
Today's show kicked off a series of films with Douglas Fairbanks, Jr. at MoMA. Doug Jr. has a small walk-on as a newsboy in American Aristocracy, hence the inclusion of one of his dad's films in the series. I'll be playing for Stella Dallas (1925) at the end of November, in which he's a young adult and with a much bigger part in the film. The series info is here.